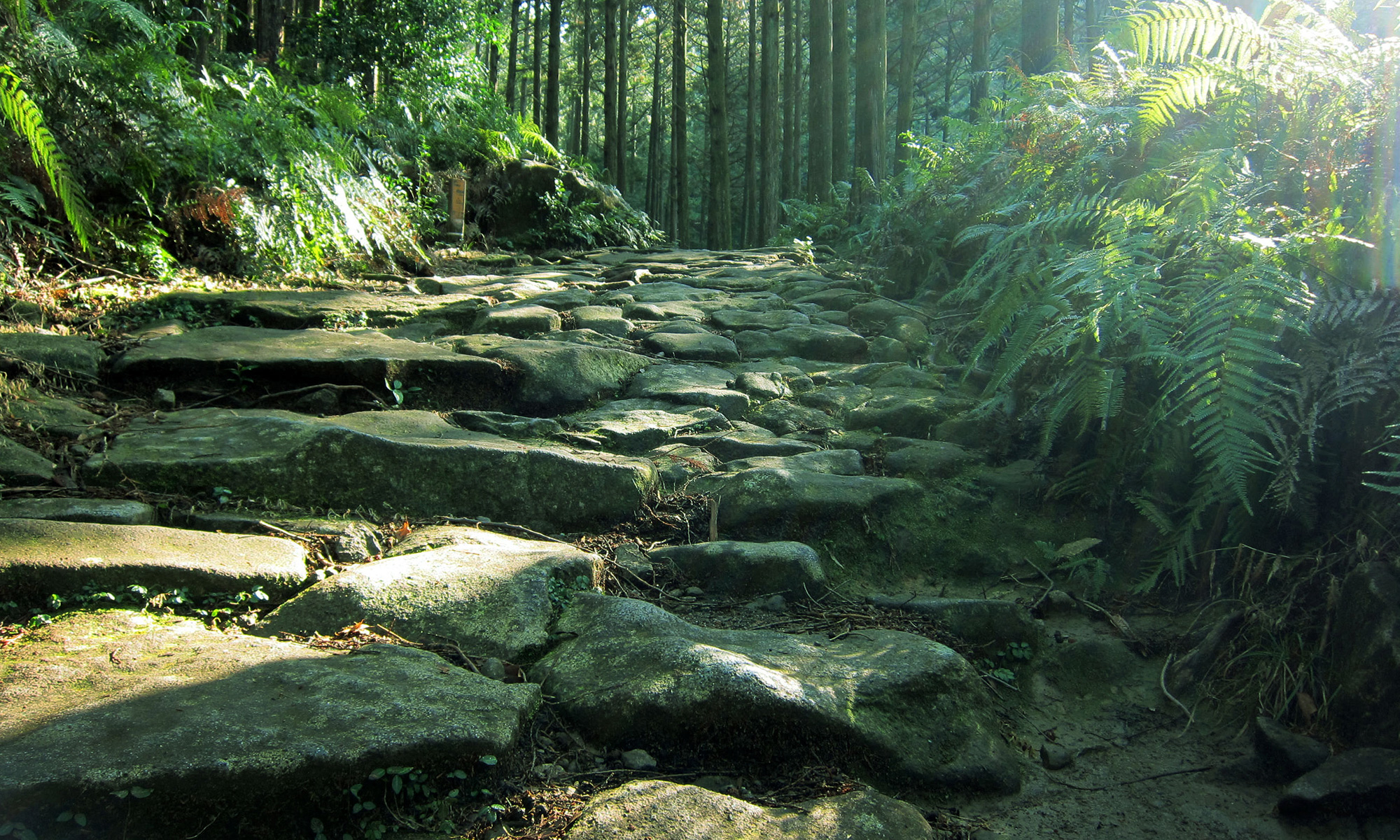 古(いにしえ)の人に会える道
Trails where you can meet people from days gone past
三重県 / 熊野古道
推薦者 : 推薦者:鏑木毅(トレイルランナー)
Kumano Kodo, Mie Prefecture
Recommended by Recommended by Tsuyoshi Kaburaki (Trail Runner)
熊野古道の中でも雰囲気が一番いいところは、馬越峠だろう。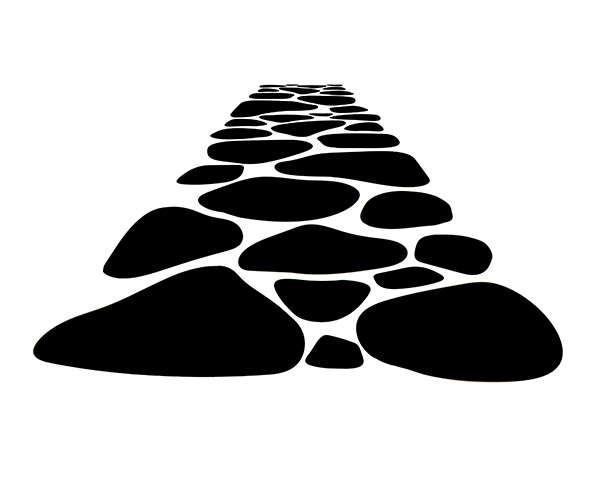 熊野古道といっても紀伊路、小辺路、中辺路、大辺路、伊勢路の五道がある。伊勢路は、昔は伊勢詣でに行ってそのまま熊野詣でにいくという参詣路だった。長い伊勢路の中でも雰囲気が一番いいところはやはり、馬越峠だろう。美しい石畳が、尾鷲ヒノキの美林の中に続いている。また、八鬼山越えも、西国一の難所と言われていたその雰囲気が素晴らしい。かつては実際に行き倒れてしまった人も多数いたそうで、ここにはそうした人たちのお墓もある。巡礼者を保護したり、倒れたら出身国まで伝えに行ったりと、熊野ならではの「お接待」という文化があり、今でもこの地域に受け継がれている。また、山道というよりは、元々が生活道だったので、言い伝えも多く、「ここを通るとあいたいと思える故人に会える」というのがある。そうした伝説を語り部の方にうかがいながら楽しむとよいと思う。

The best place along this long trail to visit would have to be the Magose-toge Pass.
There are 5 pilgrimage trails that make up the Kumano Kodo: the Kiiji Route, Kohechi Route, Nakahechi Route, Ohechi Route, and the Iseji Route. The Iseji Route used to be a pilgrim trail from Ise Jingu Shrine directly to Kumano Shrine. The best place along this long trail to visit would have to be the Magose-toge Pass, with its beautiful stone-paved trails that run amongst Owase Japanese cypress (hinoki) trees.
Yakiyama-goe, known as the most difficult trail in the west of Japan, is also a fantastic spot. In ancient times many a pilgrim is said to have collapsed along this trail, and some of their graves can still be seen today. Visiting pilgrims were cared for, and their hometowns contacted should they collapse, and that special hospitality unique to the Kumano area continues to this day. Also, as this used to be a regular road not just a mountain path, there are many sayings associated with the trail, including "those who travel along this path may come across the deceased, who would be happy to meet them". As you travel the Iseji Route, it's fun to listen to the storytellers' legends along the way.
推薦者:鏑木毅(トレイルランナー)
日本のトレイルランの第一人者。ウルトラトレイル・マウントフジ実行委員長。1997年、山田昇杵杯登山競争大会に初出場しトレイルラン初優勝。以降、同大会7連覇、富士登山競走で2連覇3度の優勝、2009年、世界最高峰の大会であるウルトラトレイル・デュ・モンブラン(UTMB)で日本人過去最高位となる3位入賞。
Recommended by Tsuyoshi Kaburaki (Trail Runner)
The leading trail runner in Japan. ULTRA-TRAIL Mt.FUJI Race Committee Overall Director. He competed for the first time and won the first place in the trail run at Yamada Noboru Memorial Cup Mountain Climbing Competition in 1997. Afterwards, he has won the first place 7 times in the same competition, held onto the championship title twice (won the first place 3 times) at the Fuji Climbing Race, and won the 3rd place at the world's most prominent competition, Ultra-trail du Mont Blanc (UTMB), which is the highest place as a Japanese runner in the history.
所在地:三重県北牟婁郡紀北町~尾鷲市
距離:8.53km
路面:石畳、土
おすすめの季節:春夏秋冬
近隣施設:道の駅海山、馬越公園、まちかどホットセンター ほか
平均気温:夏27℃、冬6℃
緑の多さ:非常に多い
制定年 : 2020
Location: Kihoku, Kitamuro District to Owase City, Mie Prefecture
Distance: 8.53km
Road surface: stone paving, earth
Recommended season: spring, summer, autumn, winter
Nearby facilities: Miyase Roadside Station, Magoshi Park, Machikado Hot Center, etc
Average temperature: summer 27℃, winter 6℃
Greenery: very abundant
Year : 2020
アクセス :
スタート地点の道の駅 海山まで
・JR紀勢本線「相賀駅」から徒歩で約30分 
・JR紀勢本線「尾鷲駅」からバスで「鷲毛」下車
・徒歩で約10分 車でのアクセス 
・紀勢自動車道「海山IC」から国道42号経由車で約5分
ACCESS :
How to access the start at Miyase Roadside Station
– 30 min. walk from Aiga Station, JR Kisei Main Line
– Bus to Washige from Owase Station, 10 min walk.
By car
– 5 min. on Highway 42 from Miyama exit of Kisei Expressway
編集:進藤昭洋
撮影:進藤昭洋
製作:ランナーズインフォメーション研究所
Editor:Akihiro Shindo
Photographer:Akihiro Shindo
Production: Runner's Information Research Institute