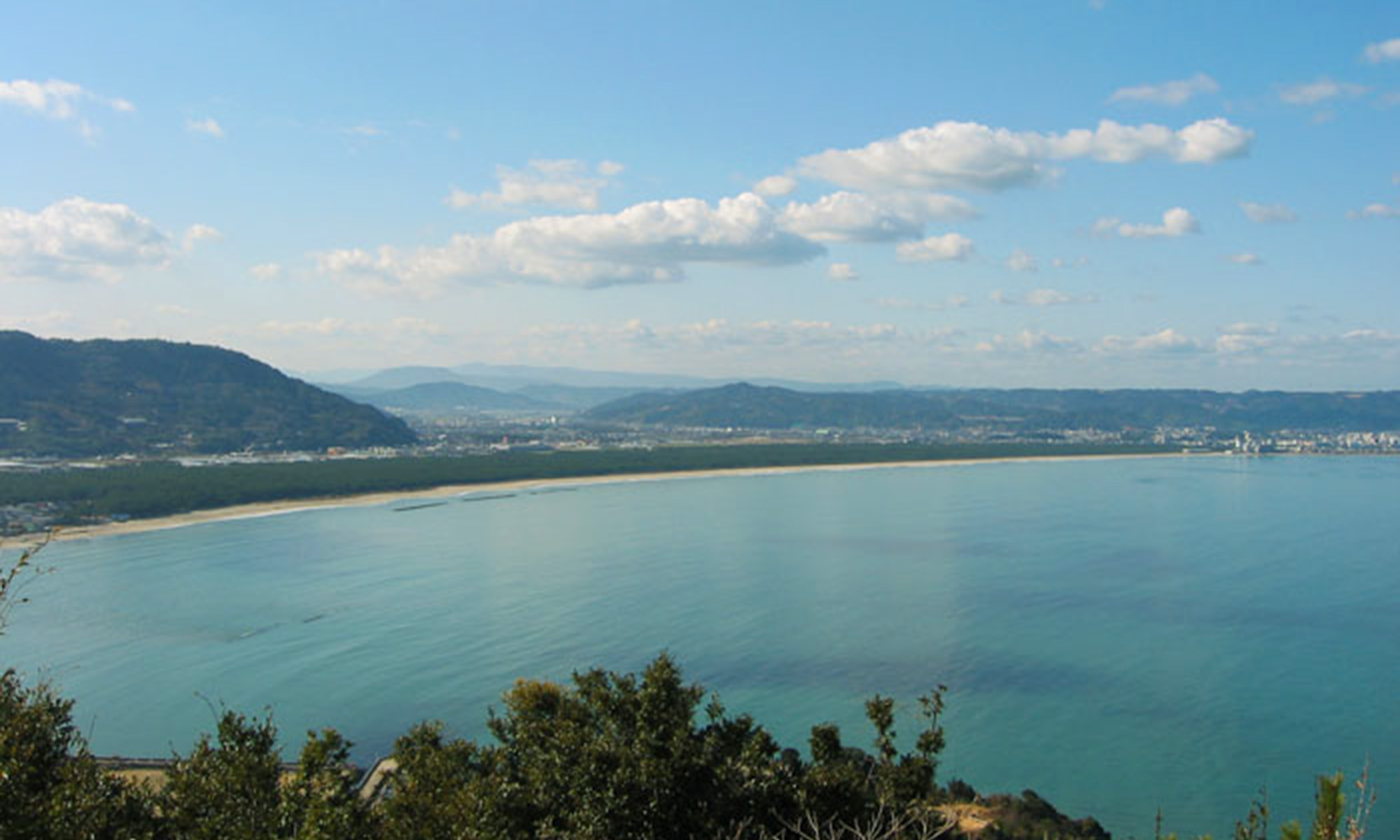 佐賀県唐津市
推薦者 : 柴田亜衣 (元水泳選手、スイミングアドバイザー)
Karatsu, Saga Prefecture
Recommended by Ai Shibata (former professional swimmer, swimming advisor)
泳ぐように自由に歩く楽しさ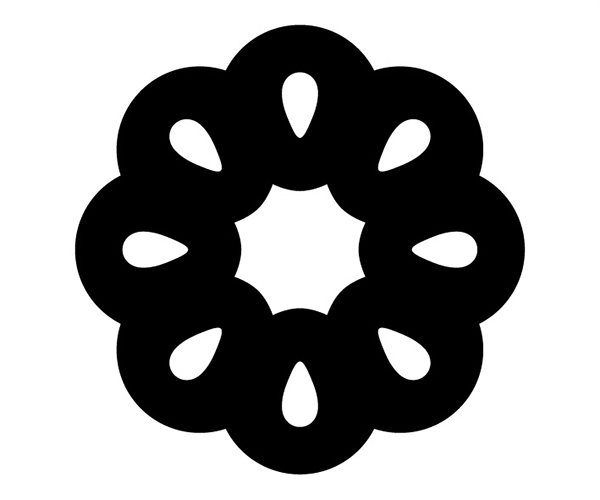 小学生の頃、夏休みになると佐賀に住んでいる祖父の家に遊びに行っていました。祖父の家から「虹の松原」と呼ばれる松林の道を通り、海に泳ぎにいくんです。当時は木登りが大好きで、姉と一緒によく登っていました。
最近では海であまり泳ぐ人はいないようですが、祖父の家にくると必ず泳いでいたんです。冬休みに行った時は、海には入れないのですが、松林を歩いて海に向かいました。松林を抜けて、海を見るのが好きだったんです。
競泳は、決められたコース(道)を行って帰っての繰り返し。決まられた範囲で早く泳ぐことが必要です。でも、海の中は、道がありません。海では早さも必要ないし、決められたルートもなく、自由に泳ぐことができたんです。また海では波に流されたり、クラゲに刺されたり、予期せぬことがおこる。松林や海に囲まれていると、自然を自然に感じることができました。
選手時代は、歩くことよりも、泳ぐことのほうが身体が楽でした。練習でずっと水の中にいるので重力を感じるとどっと疲れてしまうんです。またプールで泳ぐのは、行ったり来たりしているだけで、景色も変わらないから面白くないのではともよく言われました。当時は、記録を出すという目的があったので同じルートでも疑問を持ちませんでした。いまも水の中にいるのは好きですが、タイムや勝ち負けの目標がないので、昔のように往復を繰り返すのはしんどいですね。泳いでばかりの生活だったので、最近は歩くことの楽しさを感じる機会が増えて、松林や海のような自由で自然を感じる道の魅力に、また気づくようになったんです。
The Joy of Freely Walking as if Swimming
When I was in elementary school, I would go visit my grandfather's house for summer vacation. From my grandfather's place, we would pass through an avenue lined with pine trees called Nijinomatsubara and go swimming in the sea. At the time, I loved climbing trees and I climbed a lot with my older sister.
In recent years, it seems like swimming in the ocean is not as popular as it used to be, but I would always swim whenever I was at my grandfather's house. I couldn't go swimming in the winter, but I would always walk through the pine grove and go to the beach. I just liked going through the pine trees and to watch the seascape.
Competitive swimming entails repeatedly going back and forth in a designated lane (path). You must swim as fast as possible within your predetermined range. However, there are no lanes out in the ocean. There is no need to swim fast, and without any assigned route, I was able to swim freely. In the sea, things happen unexpectedly. You could get washed away by the waves, or get stung by jellyfish. Being surrounded by the pine trees and open water, I was able to feel nature naturally.
When I was a competitive swimmer, it was easier for my body to swim than to walk. Because I would be in water for the entirety of practice, my body would get really tired as soon as I felt gravity. I've also been told that swimming in a pool may be less fun since you just go back and forth and the scenery does not change. Back then, I did not question swimming the same route, because I had a clear objective of setting a new record. I still like to be in the water today, but without a goal of setting a new mark and without winning or losing, it has become difficult to swim laps. My life had been all about swimming, but as I've recently had more opportunities to enjoy walking, I've regained my ability to appreciate the charm of roads that are as free and natural as the pine groves and the sea.
柴田亜衣 (元水泳選手、スイミングアドバイザー)
元水泳選手、スイミングアドバイザー。1982年、福岡県生まれ。アテネ五輪800M自由形金メダリスト、400M自由形日本記録保持者、1500M自由形日本記録保持者。鹿屋体育大学4年生だった2004年にアテネ五輪に出場。800M自由形決勝はラストスパートで逆転優勝し、日本女子自由形で史上初の金メダルを獲得した。2008年に引退後、現在は、ひとりでも多くの水着嫌いの子供達をなくすために水泳指導を行う傍ら、イベント、講演会でスポーツの普及振興のために全国で活動中。
Ai Shibata (former professional swimmer, swimming advisor)
Former professional swimmer and swimming advisor. Born 1982 in Fukuoka Prefecture. Shibata won the gold medal in the 800m freestyle event at the Athens Olympics, and is the Japanese record holder for the 400m and 1500m freestyle events. She participated in the Athens Olympics in 2004, when she was a senior at the National Institute of Fitness and Sports in Kanoya. With a last spurt at the finals, Shibata won a come-from-behind victory in the 800m freestyle event, becoming the first-ever Japanese Olympic gold medalist in women's freestyle swimming history. Having retired in 2008, Shibata is currently a children's swimming instructor hoping to decrease the number of water-fearing children and is actively involved in promoting sports through events and lectures nation-wide.
所在地:佐賀県唐津市
距離:約2.4km
路面:アスファルト
おすすめ季節:春、夏、秋
近隣施設:唐津城
平均気温:15℃
緑の多さ:多い
制定年 : 2015
Location: Karatsu, Saga Prefecture
Distance: approximately2.4 km
Road surface: asphalt
Recommended season: spring, summer, autumn
Nearby facilities: Karatsu Castle
Average temperature: 15 ℃
Greenery: abundant
Year : 2015
ACCESS :
JR CHIKUHI-SEN NIJINOMATSUBARA station
編集:服部円
翻訳:荒木悠
撮影:唐津市
製作:ランナーズインフォメーション研究所
Editor: Madoka Hattori
Translation:Yu Araki
Photographer: Karatsu city
Production: Runner's Information Research Institute