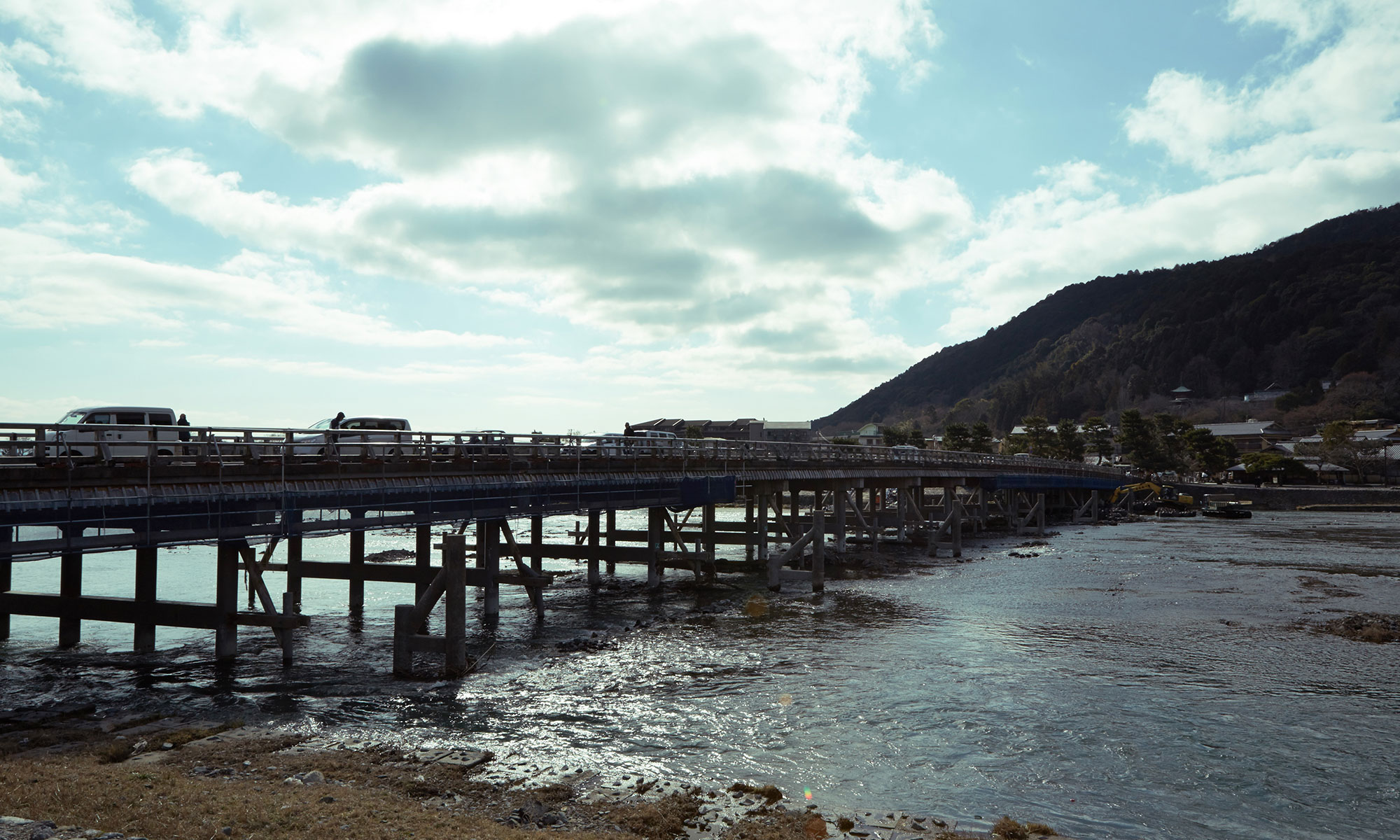 がらりと変わっていく道
A Scenic Road that Cheers You On
京都府京都市
推薦者 : 野口みずき (ランナー)
Kyoto City, Kyoto
Recommended by Mizuki Noguchi (professional runner)
目と思考を刺激するトレーニング・ロード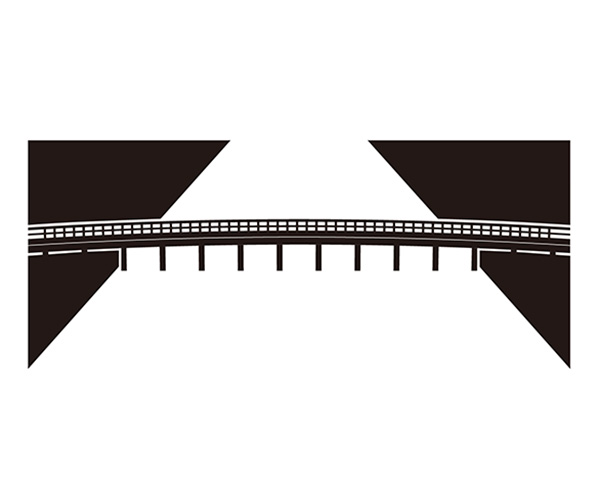 京都に住んでいた時に、毎日トレーニングをかねて走っていた道です。寮の近くの上野橋から桂川沿いに松尾大社へ向かいます。走る前に、河川敷で体操やストレッチをして身体をほぐすのもおすすめですね。松尾大社近くの住宅街を走ることもありますが、嵐山東公園を抜ける道はサイクリングロードがあって車も少なく走りやすいです。そこから渡月橋を越えて、清涼寺へ。寺に向かって右に曲がると目的地の広沢池へ到着。途中には有名なお豆腐屋さんもあり、のどかな田園風景で落ち着きます。
走っていて、がらりと変わっていく道が好きなんです。川や神社、公園、池など色んな風景を楽しめるコース。古い神社仏閣を訪れる観光客や人力車を見たり、京都らしい道だと思います。また京都で一番高い愛宕山をはじめ、四季を身近に感じます。春は桜、秋は紅葉がきれいだし、冬は雪をかぶった愛宕山がとても美しい。
走っている時は景色をみながら、頭の中で音楽を鳴らしています。この道は筋肉をほぐすための軽くリラックスしたトレーニングに使い、景色を楽しむことができたので、次のトレーニングに向かうための気持ちの切り替えができました。身体をトレーニングすることはもちろん必要ですが、目と思考で楽しむことができる道もやはり大切です。レースで走っている時は、沿道で応援してくれている人が目に入ってきます。声も聴こえますし、応援している人にわざと近づいてみることも。嵐山では子どもたちからお年寄りまで、みなさんに声をかけられながら走っていました。空がきれいだったり、散歩している犬がかわいかったり、観察することが好き。走る時は応援してくれている人だけでなく、街や景色にも支えられているのかもしれません。
A Training Road That Excites Your Eyes and Mind
When I lived in Kyoto, this is the route I ran everyday as part of my training. From the Ueno Bridge, which was close to my dormitory, I would run along the Katsura River to Matsuo Taisha. Before running, I also recommend stretching and loosening your body by the riverbank. Although I sometimes run through the residential area near Matsuo Taisha, the path through Arayashiyama Higashi Park is a cycling road and has fewer cars so it is great for running. From there, you go past the Togetsu Bridge and head to Seiryo Temple. Facing the temple, turn to the right to arrive at our goal, the Hirosawa Pond. Along the way, there is a famous tofu shop, and the pastoral countryside scenery is quite calming.
I like running courses that radically change in scenery—a route where one can enjoy a variety of landscapes such as rivers, shrines, parks, ponds and so on. Encountering rickshaws or tourists on their way to the old shrines and temples makes this a very typical Kyoto street. Also, you can feel the four seasons very closely. Atagoyama, the highest mountain in Kyoto, shows you magnificent cherry blossoms in the spring, gorgeous foliage in the fall, and is beautifully snow-capped in the winter.
When I'm running, I tend to play music in my head while I'm looking at the view. I use this route in my training to relax my muscles which allows me to enjoy the scenery and switch my mindset to the next training course. It is necessary, of course, to train the body, but it is equally important to have a route that you can enjoy with your eyes and mind. During races, people cheering on the roadside come into your eyes. You can hear their voices, and sometimes I even run closer to them on purpose. When I ran in Arashiyama, everybody, from children to seniors, rooted for me. I like to be observant and remember how beautiful the sky was, or how cute the walking dogs looked. Perhaps when I'm running, I get support not only from the audience, but also from the city and the scenery.
野口みずき (ランナー)
ランナー。1978年、三重県生まれ。中学1年生から陸上をはじめ、駅伝でも活躍。2004年、アテネオリンピックマラソン金メダリスト。女子マラソンの日本記録、アジア記録保持者。現在はシスメックス株式会社所属。
Mizuki Noguchi (professional runner)
Professional runner. Born 1978 in Mie Prefecture. Since her first year in junior high school, Noguchi has been active in track-and-field, and in long-distance relay events. Noguchi won the gold medal in the 2004 Athens Olympics marathon. She holds the Olympic record for Japan and Asia in women's marathon. Currently, Noguchi is affiliated to Sysmex Corporation.
所在地:京都府京都市西京区、右京区
距離:6.9km
路面:アスファルト
おすすめ季節:春、夏、秋、冬
近隣施設:松尾大社、嵐山東公園(トイレ)、清涼寺、広沢池
平均気温:夏24℃、冬1℃
緑の多さ:多い
制定年 : 2015
Location: Saikyo-ku and Ukyo-ku, Kyoto City, Kyoto
Distance: 6.9 km
Road surface: asphalt
Recommended season: spring, summer, autumn, winter
Nearby facilities: Matsuo Taisha, Arashiyama Higashi Park (restrooms), Seiryo Temple, Hirosawa Pond
Average temperature: summer 24℃, winter 1℃
Greenery: abundant
Year : 2015
ACCESS :
a 20-minute walk from the Kamikatsura Station on the Hankyu Arashiyama Line
編集:服部円
翻訳:荒木悠
撮影:三嶋義秀
製作:ランナーズインフォメーション研究所
Editor: Madoka Hattori
Translation:Yu Araki
Photographer: Yoshihide Mishima
Production: Runner's Information Research Institute