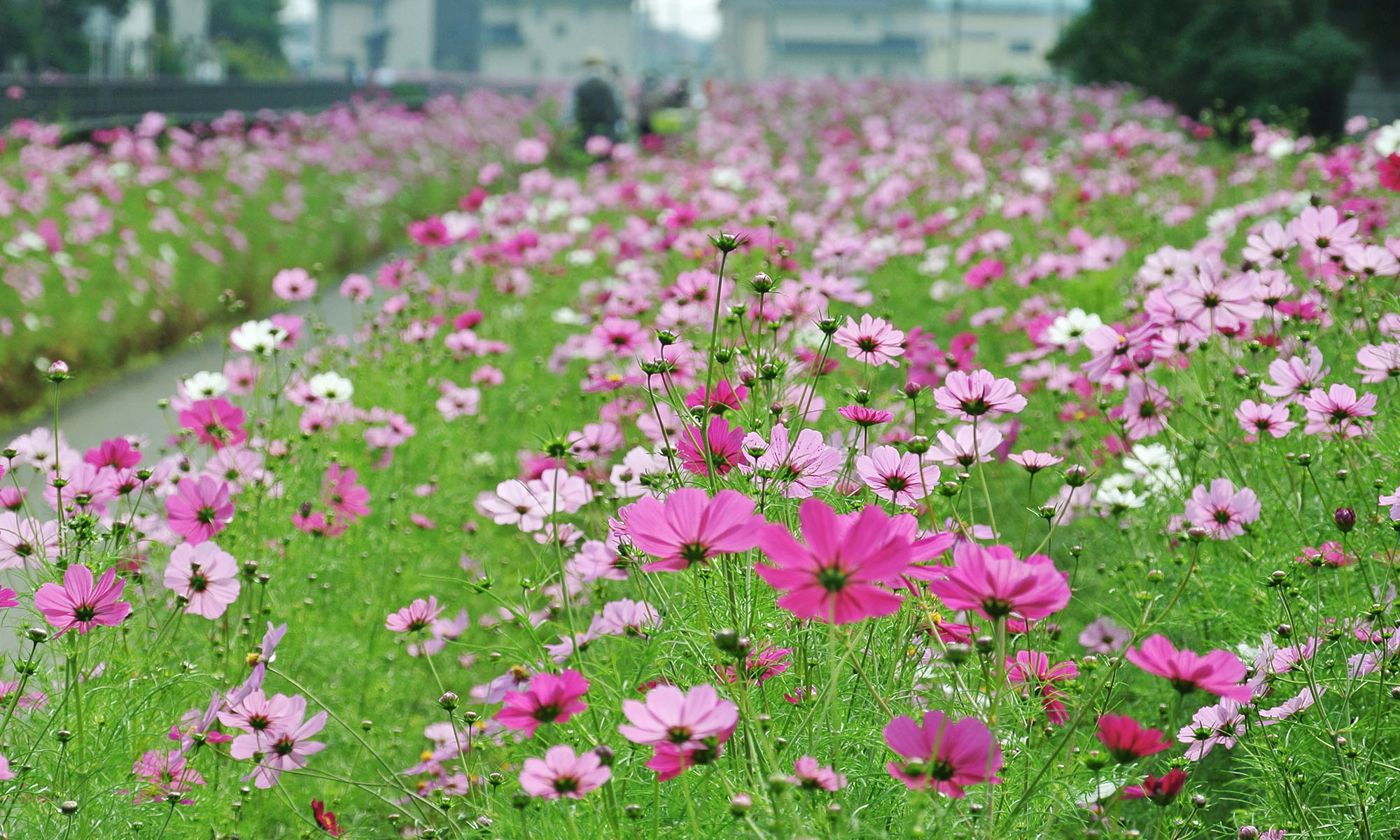 秋桜の道
The Road of Autumn Cherry Blossom
Kuki, Saitama
Recommended by Yuki Kawauchi (runner)
ピンク、白、赤、黄色と、少しずつ時期をずらして咲いている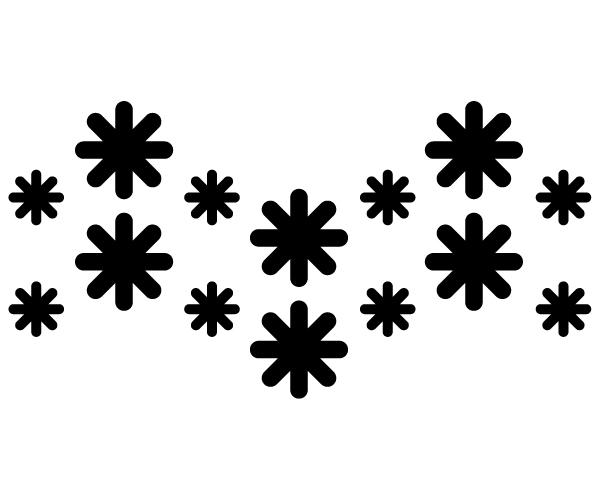 市民ボランティアの人が、種をまいて、大切に花を育てている葛西用水路沿いの道がありまして、そのうちの一部の区間は「コスモスふれあいロード」と名前が付いていて距離表示の看板が100mごとにあります。毎年8月の第一土曜日には、地域の小学生や自治会など例年約700人の市民の皆さんの協力により一斉種まきが行われており、地域に支えられている道です。春にはポピーが、秋にはコスモスが一面に咲いています。ピンク、白、赤、黄色と、少しずつ時期をずらして咲いているので毎日走っても表情が変化して長く楽しめると思います。
午前中のジョギングの日に走ることがあるコースですが、平坦な道で、大きな道路の横断や踏切も比較的少なく、自転車も通れる道です。季節が感じられて走りやすい春と秋は特にお薦めですね。すごく花もきれいで、走っていると気分も乗ってきます。職場まで走るときはこの道を下流方面に向かっていきます。逆に上流方面に走り続けて、利根川まで走っていくこともあります。
The seeds for different colors of flower—pink, white, red and yellow—are sown at slightly staggered intervals
In the city of Kuki, running alongside Kasai Irrigation Canal is a road planted with flowers whose seeds are sown with great care by local volunteers. A certain stretch of this road is known as the Cosmos Fureai Road, and has signposts placed every 100m along its length which show the distance travelled along the route. The seeds of the flowers are sown on the first Saturday of August every year through the cooperation of local people—around 700 people in most years—including local elementary school students and residents' associations, making this a road that truly enjoys the support of its local community. The entire length blooms with a single type of flower: poppies in spring, cosmos (autumn cherry blossom) in fall. The seeds for different colors of flower—pink, white, red and yellow—are sown at slightly staggered intervals, so that even if you run on this route daily you will find that its appearance changes from day to day and can be enjoyed for a long time.
This is a course I generally run on days when I go for a jog in the morning; it is a flat road with relatively few major intersections or crossings, and people can also cycle here. I particularly recommend this route in the spring and fall when the route is easy to run and you get a strong sense of the season. The flowers are absolutely beautiful, and it gets you into the mood for running. When I'm running towards my workplace, I follow the passage of the canal downstream. Alternatively, I sometimes run in an upstream direction and keep going until I get to the Tone River.
川内優輝(ランナー)
埼玉県立春日部東高等学校、学習院大学を経て、埼玉県職員。
学習院大学時代には関東学連選抜として箱根駅伝に2度出場。2009年からは埼玉県職員として働く傍ら市民ランナーとして活躍。11年に東京マラソンで日本人トップとなる3位。同年、第13回世界陸上競技選手権大会へ出場し団体銀メダル。その後、北海道、シドニー、防府など各地のマラソンで優勝。13年2月の別府大分毎日マラソンでは2時間8分15秒の大会新記録で優勝。翌月にはソウル国際マラソンで自己ベストを1秒更新。さらにその翌月には長野マラソンで日本人初優勝を飾った。
Yuki Kawauchi (runner)
While studying at Gakushuin University, Yuki ran twice in Hakone Ekiden as one of the select runners from the Inter-University Athletic Union of Kanto. From 2009 onwards he has run successfully as a "citizen runner" while also working as a public servant in Saitama. Yuki finished third in the 2011 Tokyo Marathon and was the first Japanese runner to finish. In the same year he ran in the IAAF World Championships in Athletics and helped his team claim a silver medal. Subsequently, Yuki has gone on to win marathons in Hokkaido, Sydney, Hofu and other cities. Yuki finished first in the Beppu-Oita Mainichi Marathon in February 2013, breaking the record with a time of 2:08:15. The following month he set a new personal best in the Seoul International Marathon beating his previous time by one second. In the month following the Seoul International Marathon he became the first Japanese runner to win the Nagano Marathon.
所在地:埼玉県久喜市鷲宮
距離:ロード片道約5km
路面:アスファルト
高低差:フラット
おすすめ季節:春秋
近隣施設:トイレ、図書館、温泉
平均気温:春12.8℃、秋17.4℃
緑の多さ:多い
その他:交通量の多い道路の横断は、歩道橋、横断歩道を利用しましょう。
制定年 : 2013
Location: Washinomiya, Kuki, Saitama Prefecture
Distance: 5km one-way road
Road surface: Asphalt
Altitude difference: Flat
Recommended seasons: Spring and fall
Nearby facilities: Toilets, library, hot spring
Average temperature: Spring: 12.8℃/Fall: 17.4℃
Greenery: Abundant
Other comments: Runners should make use of the pedestrian bridges and pedestrian crossings at intersections where there is a high volume of traffic.
Year : 2013
アクセス :
JR宇都宮線「東鷲宮駅」下車 徒歩約6分
東武伊勢崎線「鷺宮駅」下車 徒歩約15分
ACCESS :
6-minute walk after getting off the Utsunomiya Line at Higashi-Washinomiya Station
15-minute walk after getting off the Tobu Isesaki Line at Washinomiya Station
編集:山本圭太、進藤昭洋
撮影:久喜市、山本圭太
製作:ランナーズインフォメーション研究所
Editor:Keita Yamamoto, Akihiro Shindo
Photographer:Kuki city, Keita Yamamoto
Production: Runner's Information Research Institute