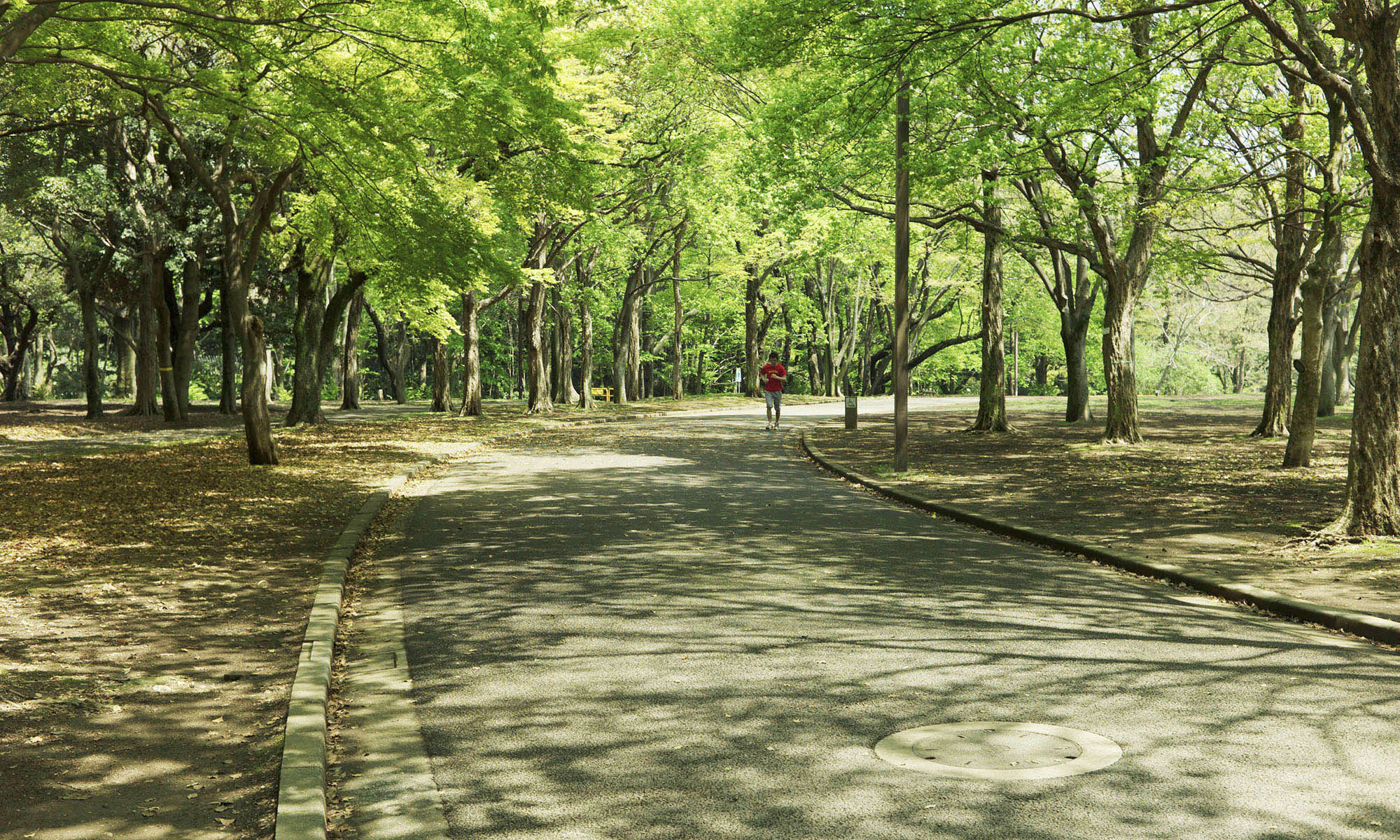 木漏れ日が続く道
A Road Where Sunshine through Trees Stretch
東京/代々木公園
推薦者 : 三村仁司(シューズ職人)
Yoyogikouen, Tokyo
Recommended by Hitoshi Mimura (Shoe Maker)
いくつものコース取りができる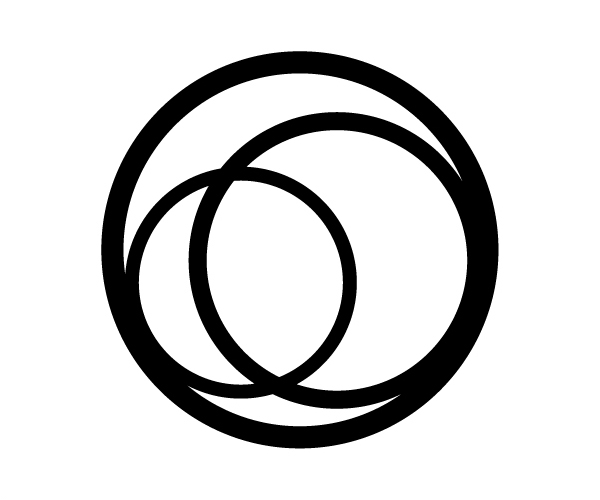 ランニングコースは、市民ランナーの方であれば、5kmや2kmのコースがいいと思う。景色が良く、芝生がある公園が理想。重要なのは、道の横に木が多くあることだ。木々に覆われたコースは天然のトンネルで、木漏れ日の中走るのは気持ちがいい。疲れ方が全然違う。代々木公園はその点で理想的だと思う。
明治神宮の杜と連なっているから木々が多い。春には桜が咲き、秋には銀杏、どんぐりが落ちていたりと四季が感じられる。東京の夏は暑さが厳しいが、代々木公園に足を踏み入れると明らかに温度が低く空気が違う。
約1.2㎞のコースを中心にさまざまなコース取りができるのもいい。基本はフラットだが、外周を走ればアップダウンのあるコースになる。脚が疲れているのなら芝生や土の上を走ればいい。その日の気分で自由にコースが変えられる。
都会の喧騒をよそに、静かで走りたいという気持ちになる。こうした、人が散歩したくなる、走りたくなるような場所を、日本全国に作ってくれたらと思う。若い人だけじゃなくて、年配の夫婦が集うような雰囲気の公園がもっとあっていい。ニューヨークのセントラルパークのような。高齢化社会になっていくから余計にそう思う。
Selectable Running Courses
For city runners, I believe the best running courses would be 2 or 5km long, ideally in parks with grass lawns and beautiful scenery. The most important thing is that the courses have trees or woods beside them, because it is very refreshing and far less strenuous to run through such natural tree tunnels where the sunshine filters through the foliage. Yoyogi Park is ideal in this regard.
There are a lot of trees and greenery in Yoyogi Park, as it connects with the forest of Meiji Jingu Shrine. You can feel and watch the changing seasons; cherry blossom in spring, as well as ginkgo nuts and acorns covering the ground in autumn, for example. Although the heat of summer in Tokyo is very severe, once you enter Yoyogi Park you will certainly realize that the temperature is lower and the air is more refreshing than in the city.
In addition, it is good that each day you run you can select your ideal course from amongst several choices, including the main one which is about 1.2km long. The basic courses are flat, but you can also try a route with ups and downs if you choose the outer course. When your legs get tired, you can enjoy running on a lawn or dirt course too. Here, runners can change their courses freely depending on their physical conditions and moods.
In Yoyogi Park, surrounded by a peaceful atmosphere and forgetting the hustle and bustle of the city, you will certainly feel you want to run. I hope there will be more of such parks and places where we want to walk or run in Japan. It would be good to have more such serene parks where not only the young, but also old couples can enjoy relaxing times, like New York City's Central Park. I hope it all the more for this rapidly aging society.
三村仁司(シューズ職人)
高校時代は陸上部キャプテンを務め、インターハイ等で活躍。大学からの誘いを断り、オニツカ株式会社(現アシックス)に入社。以後、瀬古利彦、有森裕子、高橋尚子、イチローなどトップアスリートのシューズを手掛ける。現在は自分の工房「M.Lab」(ミムラボ)を主宰。
Hitoshi Mimura (Shoe Maker)
Shoe-Making Meister As a high school student, he was Captain of the high school track team and competed in the Inter High Games. Although he received athletic scholarship from universities, he chose to join the Onitsuka K.K. (present ASICS Corporation). He has since worked on shoes for Toshihiko Seko, Yuko Arimori, Naoko Takahashi, Ichiro and other top athletes. He now runs his own shop, the MimuLab (M.Lab).
所在地:東京都渋谷区神園町2丁目
距離:一周約1.2km
路面:アスファルト
高低差:ほぼなし
おすすめの季節:春夏秋冬
近隣施設:更衣室、トイレ、宿泊施設
平均気温:夏29℃、冬9℃
緑の多さ:非常に多い
制定年 : 2012
Location: Kamizono-cho 2 chome, Shibuya-ku, Tokyo
Distance: 1.2 km lap
Road surface: Asphalt
Altitude difference: Nearly none
Recommended seasons: All
Nearby facilities: Changing rooms, rest rooms, and accommodation facilities
Average temperature: 29C in summer and 9C in winter
Greenery: Abundant
Year : 2012
アクセス :
JR「原宿」 徒歩3分
地下鉄千代田線「代々木公園」
小田急線「代々木八幡」徒歩6分
ACCESS :
3-minute walk from JR Harajuku station
3-minute walk from Yoyogikoen (Yoyogi Park) station on the Chiyoda Subway Line
6-minute walk from Yoyogihachiman Station on the Odakyu Line
編集:進藤昭洋、高木基
撮影:進藤昭洋
製作:ランナーズインフォメーション研究所
Editor:Akihiro Shindo, Moto Takagi
Photographer:Akihiro Shindo
Production: Runner's Information Research Institute