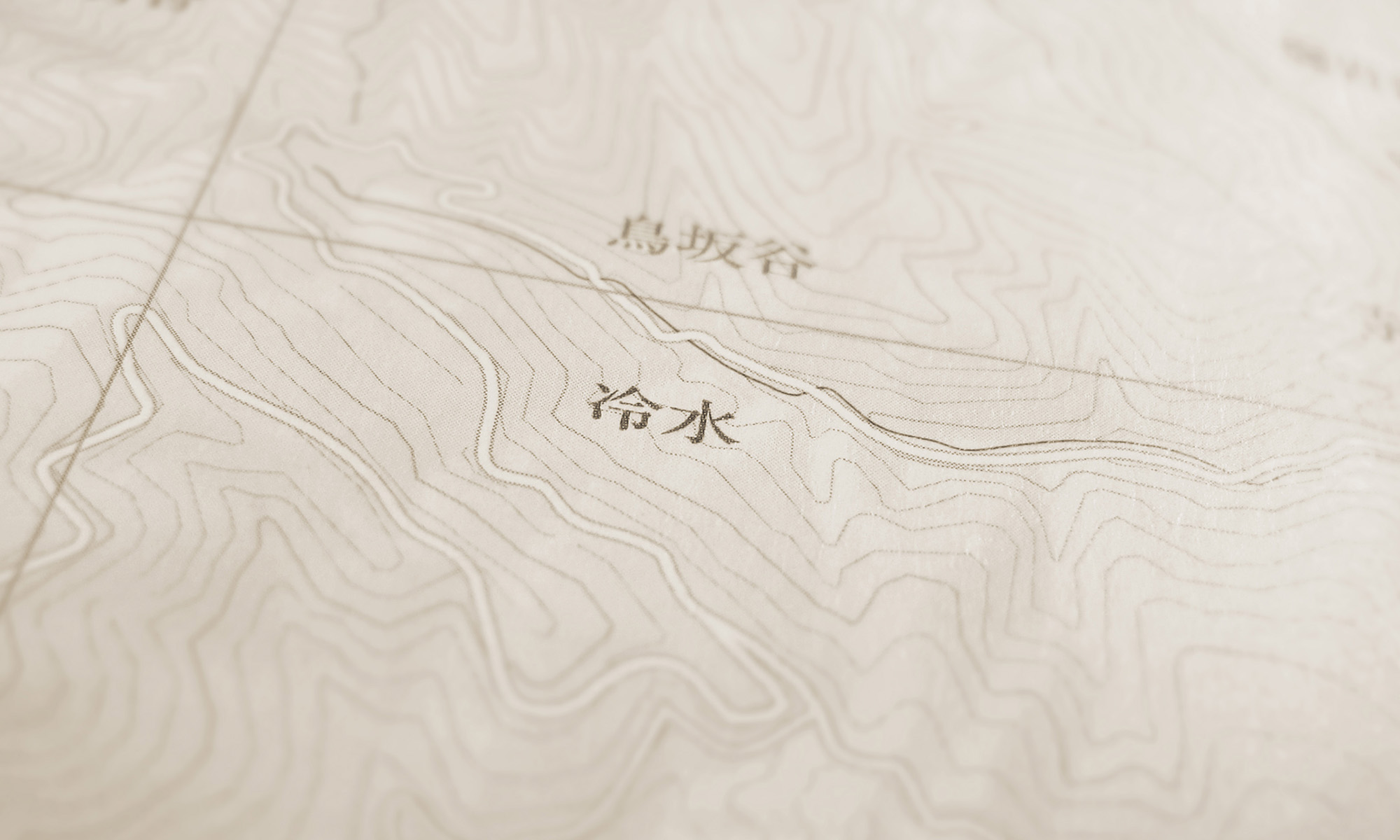 冷水、風吹、鏡石
Each place-name has meaning.
Touemon Sano (Garden designer)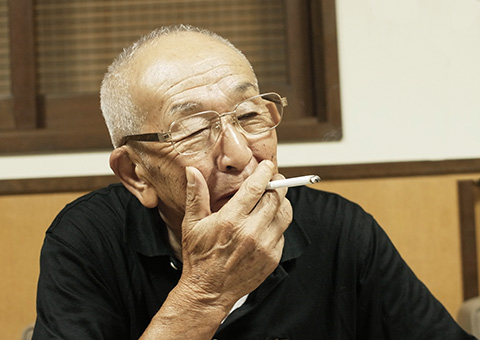 これでな、地図を見るとこういう地名があるやろ。たとえばこれ冷水(つめたみず)いうねん、ここんとこはもうぶぶ吹きよんやわ、風吹きちゅうねん。それでここ鳥坂ちゅうねん。みんな意味があるねん。その漢字を見て行くとまた面白いと思うけど。ここの、滑石でも、岩盤がずっと坂になってて気いつけなんだら滑ってひっくりかえるところやったんや。それで滑石いうんや。そんでこの辺に鏡石いうのがあんやわ。この道なあこの辺、金閣寺ちょっと昔の道はいっていくと。岩がばーっとでて、つぶつぶの岩やから。ずっと牛車が通って、牛が自分の顔映って暴れるから鏡石。この道や。なんかあるはずやねん。京都言うのはな、だいたい意味があって。
Well then, when looking at a map, there are such place names. For example, this is called "Tsumetamizu." Water springs out from here, being called "Wind blowing (Kazefuki)." Then, here is a place called "Tosaka." All have meanings. I think it will be interesting if we look up these Chinese characters (kanji). The talcum here was the place with a downward slope where it was easy to slip if you were not careful. Therefore this is called a talcum (slipping stone). Then, there is a kagamiishi (mirror stone) near here. Over there along this road, entering into an erstwhile way around Kinkakuji, a rock accidentally protrudes with a foamed surface. A cow carriage passes by, and she becomes violent when her own face is reflected in the mirror. It's this road here. There are that many places. Kyoto overall has such significance.
佐野藤右衛門(造園家)
代々、藤右衛門を襲名し当代で16代目。京都の円山公園の桜、蹴上インクライン、ドイツ・ロストックの桜など、内外の桜を育てている。
Touemon Sano (Garden designer)
Succeeded to his predecessor's name of "Touemon" given from many generations before to become the current 16th head of the line. He has grown cherry trees in Maruyama park in Kyoto, Keage Incline, Rostock in Germany and so forth.