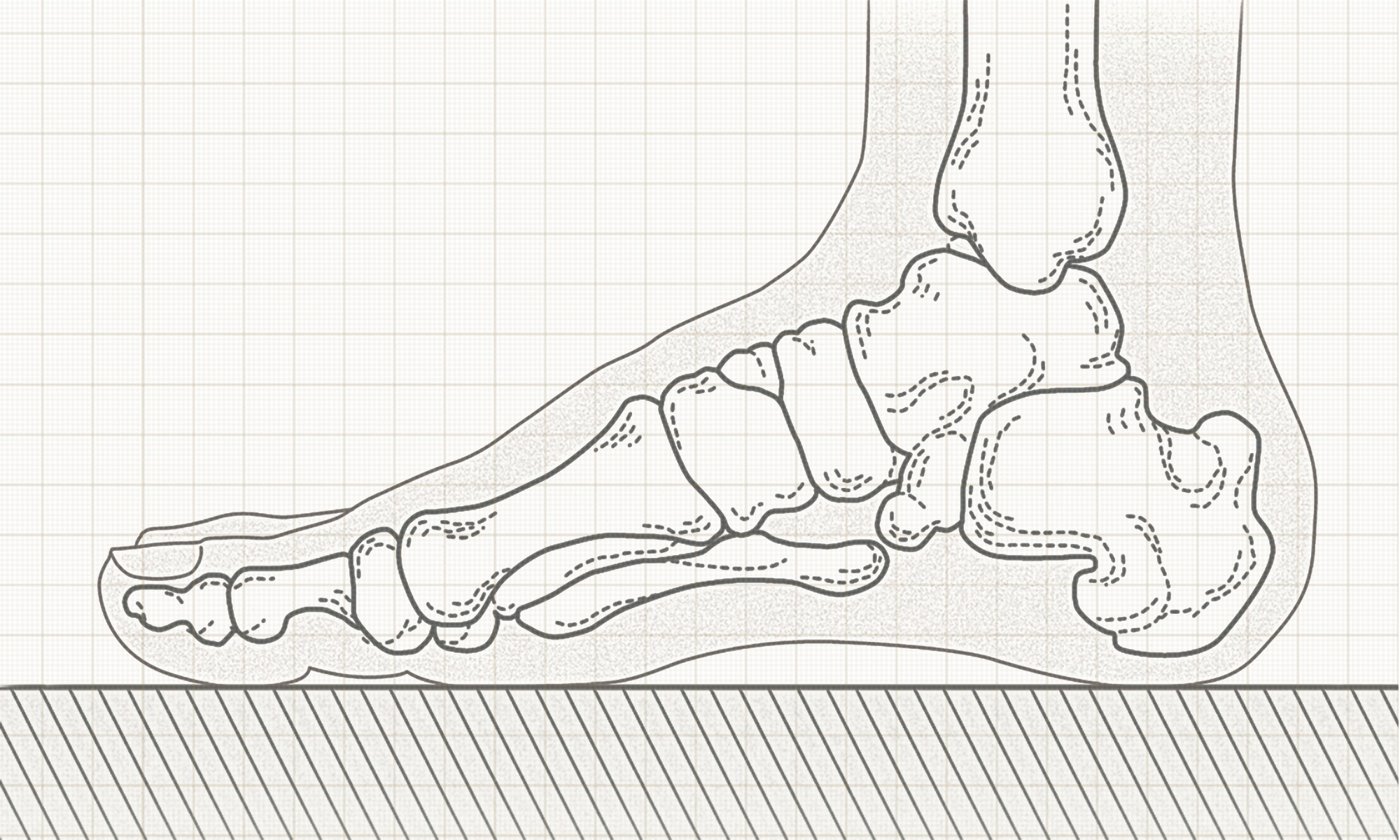 体はすべてつながっている
Body is All Connected
Hitoshi Mimura (Meister Hitoshi Mimura)
靴がその人の足と合っているかどうかはとても大切なことだ。人間の体というのは、すべての部分がつながっている。足が受けた衝撃は、腰、肩、そして頭まですべてに影響する。だから、自分の体にフィットした靴を選んで履いてほしい。肩や腰がどうも凝っているとしたら、履いている靴を疑ってみるといい。歩く人も、走る人も。
若いうちは足首が柔らかいのでクッションがなくてもなんとかなるが、年配になるとクッションは重要になる。体の問題を、靴で変えることができる。いろいろな人が私のラボに靴を作りに来るが、脳梗塞で倒れた方や体に障害がある方が、自分にぴったりの靴を作りによく来る。そうした靴作りはとても楽しいし、やりがいがある。
各人それどれ違った足の形をしている、自分の足を知ることが大切。例えば左右の足の大きさが違う人が大半なので、シューズを買うときはおおきな方にサイズを合わせて両足共履いて感触を掴むといい。又幅広の方は幅広タイプ、アーチが低い人はアーチが無いインナーソールをお勧めしたい。
Fit of the shoe to athlete's foot is a very important factor. All human parts are connected together. The shock received by feet affect the back, shoulders as well as head. For that reason, I wish everyone would select shoes that fit well to his/her body. If you feel dull pains in shoulders, back or both, you should look sideways at your shoes, whether you walk or run.
While you are young, cushion-less shoes might do all right because your ankles are flexible, but as you advance in age, cushion becomes important. You can change problems of your body by changing shoes. A variety of people come to my Lab to look for shoes especially those who suffered stroke or bodily disabled in some way in search of shoes that fit their needs exactly. Making shoes for these people is very challenging and make me feel worthwhile.
The feet of each person are different from all other people therefore it is important for each of them to know his feet. For example, majority of people have feet of different size. For this reason, select the shoes of the size of the larger foot, try both of them together to assess how the soles feel when you are buying shoes. When your feet a wide, be sure to select the wide type shoes, when the arch is low, buy also arch-less inner sole together with your shoes.
三村仁司(シューズ職人)
高校時代は陸上部キャプテンを務め、インターハイ等で活躍。大学からの誘いを断り、オニツカ株式会社(現アシックス)に入社。以後、瀬古利彦、有森裕子、高橋尚子、イチローなどトップアスリートのシューズを手掛ける。現在は自分の工房「M.Lab」(ミムラボ)を主宰。
Hitoshi Mimura (Meister Hitoshi Mimura)
As a high school student, he was Captain of the high school track team and competed in the Inter High Games. Although he received athletic scholarship from universities, he chose to join the Onitsuka K.K. (present ASICS Corporation). He has since worked on shoes for Toshihiko Seko, Yuko Arimori, Naoko Takahashi, Ichiro and other top athletes. He now runs his own shop, the MimuLab (M.Lab).